Ukrainians in Sweden started a campaign to mark the anniversary of the Holodomor
To the 90th anniversary of the Holodomor in Ukraine, the Ukrainian Women's Organization in Sweden initiates the action "Commemoration of the victims of the Holodomor in Ukraine 1932 - 1933".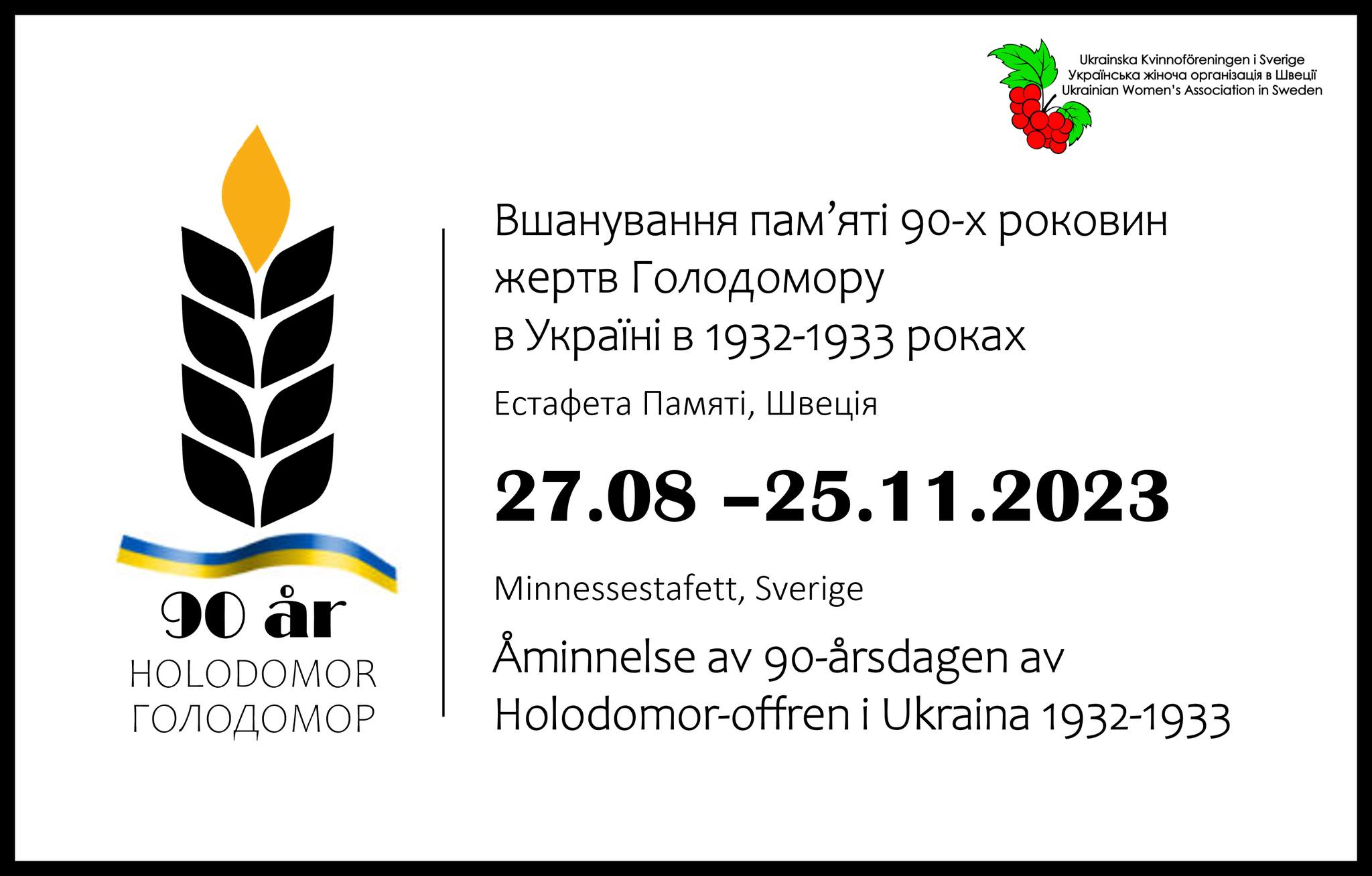 The Ukrainian symbol of memory of the Holodomor in the form of a torch-candle will travel through the cities of Sweden where there are Ukrainian communities.In each place where the symbolic candle is located, events will be held: mourning procession, rallies, round tables, conferences involving local government officials and media representatives.
The purpose of the event is to draw the attention of the Swedish public to the Holodomor in 1932-33 in Ukraine, as a genocide of the Ukrainian people, its causes, course and consequences.
The motivation of the event is to unite Ukrainians in Sweden, to interest and involve the Ukrainian diaspora in Sweden in the general commemoration of the 90th anniversary of the Holodomor in Ukraine.
The campaign will officially begin in Stockholm on August 27, 2023, as part of the celebration of the Independence Day of Ukraine. The closing ceremony will take place in Stockholm on November 25, 2023.
All those interested are asked to apply via the link.