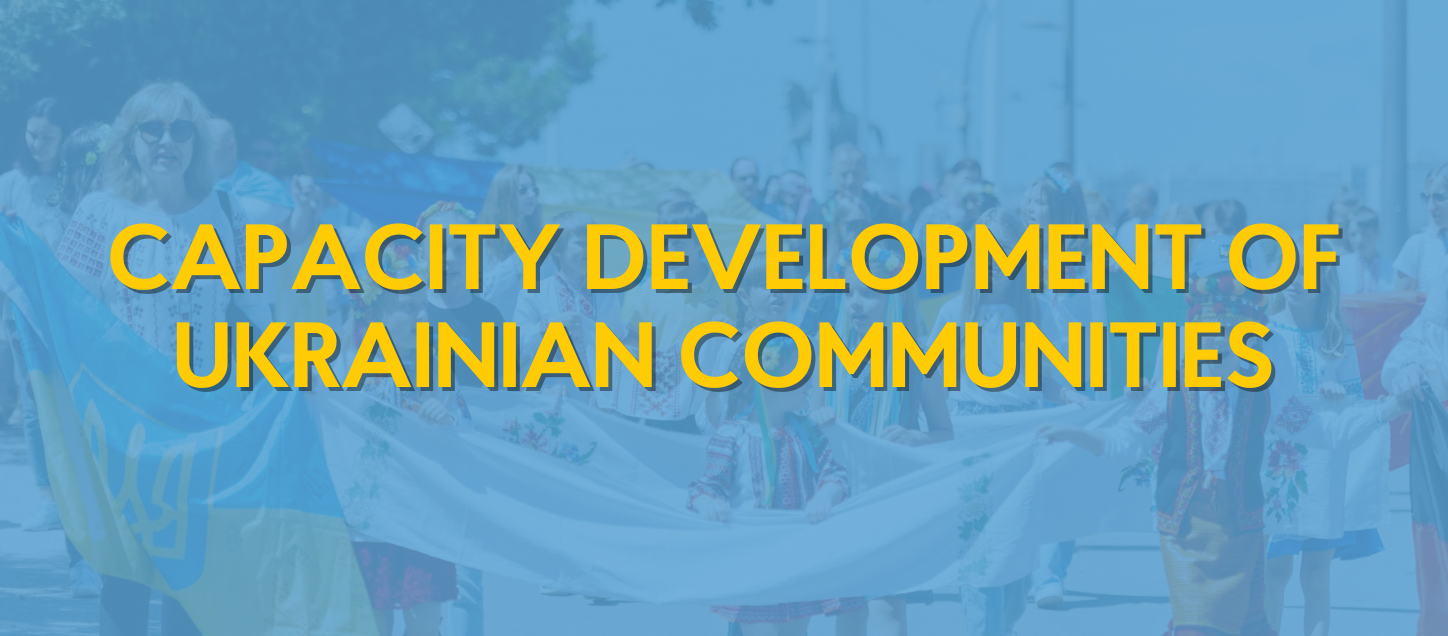 Diaspora Capacity Building
On February 24, 2022, the lives of each of us changed. Ukrainians abroad, who had already actively helped Ukraine, significantly increased their efforts with the beginning of the full-scale invasion of Russia.

This new reality has presented us with many challenges that can only be solved by joint efforts. Therefore, in April 2022, the Global Ukraine Foundation started a series of online meetings with representatives of the Ukrainian authorities, diaspora residents, activists of public organizations and cultural figures.

The main goal of the meetings was to develop the capabilities of the Ukrainian diaspora, to strengthen their projects to help Ukraine in this difficult time. 4 meetings took place in this format.

The People's Deputy of Ukraine from the "Sluga narodu" party Oleg Dunda was invited to the first of them. The participants of the meeting talked about what the diaspora is doing now to help the Ukrainian people.

The second meeting concerned the work of Ukrainian diaspora schools abroad, which faced the challenge of integration and ensuring the educational process for Ukrainian children who were forced to leave the territory of Ukraine due to hostilities.

The third meeting was devoted to the development and changes of the Ukrainian diaspora during the last century. And the fourth and fifth - finding financing and scaling projects that communities are developing now.

The Global Ukraine Foundation will continue to hold online meetings. To be aware of all announcements, subscribe to our newsletter.
Fundraising Course for Diaspora
In 2022 Global Ukraine Foundation initiated online fundraising course "When the Money Runs Out" for representatives of Ukrainian diaspora organizations.
200 participants from more than 100 organizations attended the course, particularly from Australia, Austria, Azerbaijan, Belgium, Bulgaria, Great Britain, Greece, Georgia (Sakartvelo), Denmark, Estonia, Ireland, Spain, Italy, Canada, Cyprus, Lebanon, Luxembourg, Mali, Netherlands, Germany, South Africa, Poland, Portugal, Romania , Slovakia, USA, Turkey, Hungary, Ukraine, France, Croatia, Czech Republic, Switzerland, Sweden.
On June 29, 2022, the first class took place, where participants discussed most important aspects of fundraising campaign. During the second class, the lecturer shared with the participants tips on how to write a successful application, win the trust of donors and build a crowdfunding campaign.
Within the third meeting participants found out tips for cooperation with international donor funds, the application review procedure. And the last class was dedicated to work of international donor funds.
Lecturers of the course:
Oksana Dashchakivska, Candidate of Political Science, UCU lecturer, trainer, Head of the regional office of the International Renaissance Foundation

Viorica Ollaru, coordinator and project manager in international organizations

Diana Hinku, Capacity Development Specialist at the European Union Global Diaspora Facility.