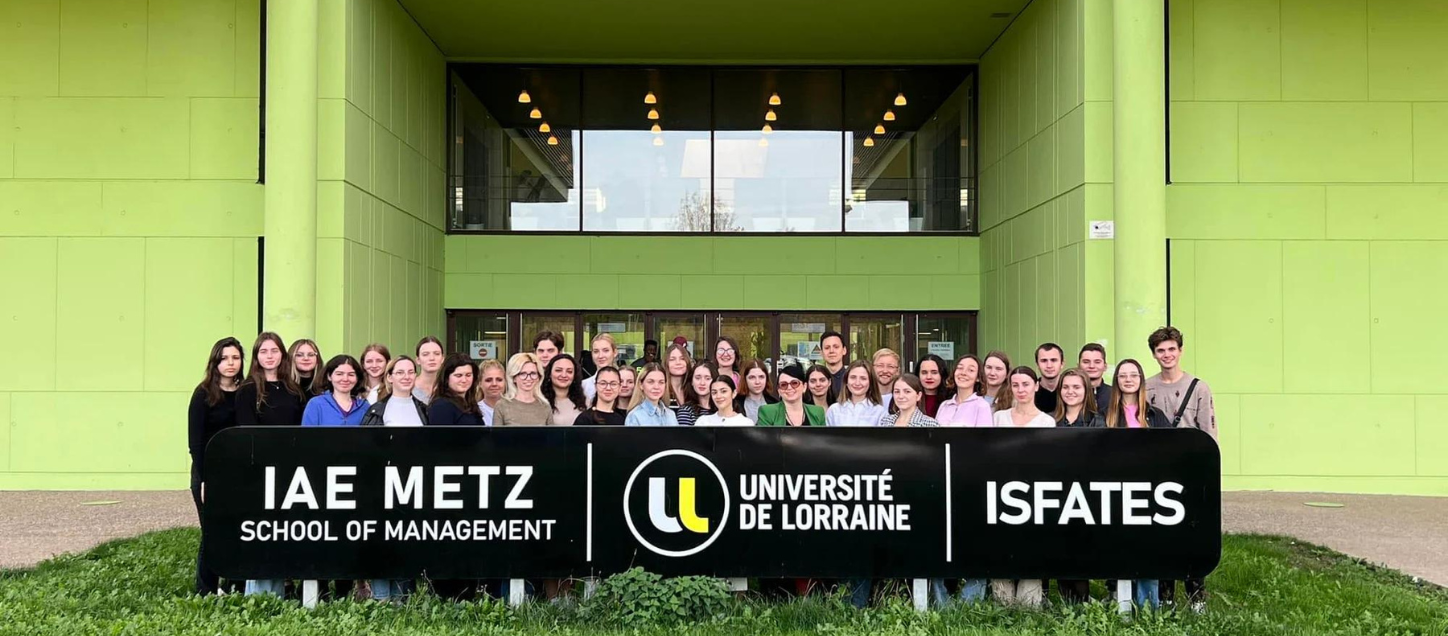 In 2022 "Echanges Lorraine Ukraine" and Global Ukraine Foundation started a common project, due to which bachelors of the 3rd year of study can receive a Franco-Ukrainian diploma in the specialty "International Management and Trade". Students have the opportunity to study at the IAE Metz School of Management, which since 1988 has been offering courses on Human Resources, real estate, innovation, finance, logistics, health, marketing, quality, and management control every year for 1,400 students.
Partners: Yuri Fedkovich Chernivtsi National University, Taras Shevchenko Kyiv National University, Ukrainian Leadership Academy, Embassy of France in Ukraine, Embassy of Ukraine in France, Eurometropole Metz, Ville de Metz, La Region Grand Est
During the 2022-2023 academic year, 40 talented Ukrainian students had the opportunity to study, intern at European companies and receive a Franco-Ukrainian diploma.
Ukrainian students have become real people's ambassadors who implemented various projects in the field of culture, information and even culinary diplomacy. They promoted Ukrainian history, traditions, literature and art.
On March 21, the second recruitment for participation in this educational program started. Courses start in October 2023, including 250 hours of study + 250 hours of French for Foreigners from October to March, as well as an internship from April (duration - 3-6 months).